Whenever I check my spam emails folder, the emails give me slightly panic attacks in my head. I don't get the brilliant idea of spam emails that are about inheritance of million of dollars as if we're going to believe the shit inside the email saying you won 1,000,00$, dude we live in 2014. But the spammers have a fun life that they can waste on Internet. I was going through my spam folder and the next second I was writing a blog post about it. So here I am,


1-I have won a lottery of 1,000,000$. 

Yay, it was supposed to be funny?


2-I have some untitled hidden billionaire family members that I never knew about existed.

WOW WHY WE NEVER MET? YOU'D HAVE BEEN MY FAVORITE UNCLE/AUNT!!


3-A stranger told me about those untitled hidden billionaire family members of mine.

Thank you stranger for providing me with glorious information.


4-That stranger is very honest.

Thanks again (With teary eyes)


5-Wallmart has offered me a job while they have 0 branches in my country.

They're so humble that I want to cry.


6-An Australian modeling agency wants me to work with them. 

Yep, you've never seen my attempts toward fashion blogging.


7-There are many awfully rich Arab men trying to get me in their business partnership. 

Request rejected.


8-A dying lady trust me SO MUCH that she's inheriting me EVERYTHING she ever owned in her life.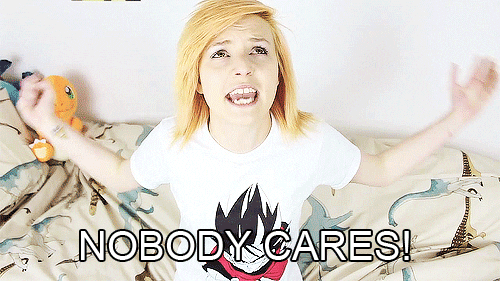 I wish I cared.


9--A rich man from Bank OF Africa wants to transfer me some billion dollars because he trusts me.

YES YES TRUST ME PLEASE! I feel more rich than I should.


10-Somebody wants to buy my land.

That I don't even own, wow.


11-I can make 250$ per hour by I don't know how on Earth because the email looks more of a screwed html code.

The money would be made of toilet paper.


12-I have a package waiting for me on Rome's port. The postal guys are so honest that they shot me an email.

Oh I am panicked.


13-There's a button manufacturing company in China who wants to sell me their products. 

Well I am not interested in buttons right at the moment.


14-My Paypal account has been limited until I submit my log in my details to a website like this paypal2238.com.

And yeah sure let you hack my account this beautiful way.


15-Then there's an URGENT EMAIL asking for my VERY QUICK RESPONSE IMMEDIATELY about a few more billion dollars that some random and generous stranger wants to send me.

I feel rich again.



So, what are YOUR thoughts on spam emails?


PS: ARE YOU GUYS READY FOR THE NEW YEAR LINK UP? BECAUSE I AM!!!!