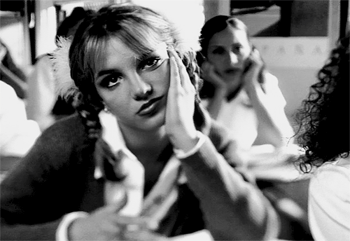 Kidnapped, kicked in dark room with a physic's book without my social media. Oh Lord, I was dying. School and new job were my kidnappers, that's why I was vanished from blogsphere!
I am rarely keeping up with Physics. Nooooooooo, I can't stop thinking about why Newton wasn't allergic of Apples? We student could have better lives. I've realized this fairly, my presentations are never going to be for Physics, at least while Newton is away. I will describe him as a gentle man who ruined my life!
Something terrible happens every time Newton walks in
Teacher : What is Newton's first law? How things work in space? Can you give a brief about his second law?
Girl?
HIIIII, it's me!
Congratulations for me! I'm officially an article writer for a local company. You do what you love and get paid for it! Yay, I'm glad I won't need to budget cut this month and mum will not be able to see me begging around. Gosh, those were hard days!
My seat is with
Noor
and as she's helping me in all crimes, we both are always late for school. 5 minutes exactly everyday. Not nobody wonders that any longer. You can never ignore the importance of sitting with your
twin
best friend
.
Everything on her desk
When I sit with her, everything on her desk is mine. Legally and fairly, even her tests. I swear you got it right!
She never complains
You'd slap me if I'd say, "I'll complain you to teacher" during high school days. But honestly, all students of this year's batch are stuck in middle school. Anything happens and "somebody please call teacher" cry is started. But my twin will never do that, even if I eat her lunch.
So, I'm officially back to blog! High five to all students who just started their second week of school. Many educational posts coming soon! Is there a teacher around? I'm afraid my educational posts aren't actually really educational.
*Add a wicked kick*