Welcome to the weekly blog hop , Grab A Friend
Link up here , answer a question , grab a blogger and be friends!
Elena from
Cropped Stories
Blog | Bloglovin | Twitter
Amanda from Rhyme & Ribbons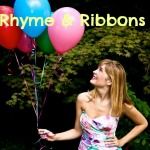 Blog

|

Bloglovin

|

Twitter

Victoria from

Lost in Boston



This hop is for finding new friends & bloggy mates . So be sure to go and find yourself one .
I am so happy cheery to see you all linking up with us every Tuesday . Yip-yip , you're rah-king.
If you want some Twitter-holic bloggy mates so link up , hop around & grab some tweeeeeeeeter sweeties . Shoot random tweets to each other , enjoy your time peeps.



Q : The book you're never gonna read again?

Noor:
I bought a vintage book named "Pretties" by Linda Lauren . Seriously , I was in a kinda pain just after I finished reading that book . It was about a girl (silly, lame, stupid guuurrrl) who made JUST MISTAKES . Books are suppose to have a good message , right?
Areeba:
I hated the book Storm Dancer's glass edition . I truly didn't know what was wrong with it , but it was frustrating . DUH!

Elena :
I can't read any type of novel more than once; even if it was remarkable! How could I when I know what's going to happen at the end?
Amanda :